Sequential Pneumatic Compression Therapy
ImPackt Physical Therapy and Sports Recovery after careful research and consideration of all of the possible "sequential pneumatic compression devices" on the market, has chosen RecoveryPump, determining it to be the safest and most effective device in it's class for our patients. 
All RecoveryPump® products are manufactured by the global leader of medical pneumatic compression therapy systems which boasts 40+ years of clinical experience and services over 20,000 patients and athletes annually across 36 countries. With this expertise behind their true gradient, sequential pneumatic compression devices, RecoveryPump® has defined and continues to set the standard for aggressive muscle recovery.
HOW IT WORKS
Our lymphatic system and blood vessels work together to flush waste from our cells naturally. Muscular movement, however, is needed to stimulate this process because the venous system does not have a pump like the arterial system does. Traditionally, athletes will perform light exercise to achieve this muscle contraction and increase circulation in the body, thereby reducing soreness in the muscles
RecoveryPump® delivers an aggressive but very natural alternative to passive recovery for athletes. RecoverpPump simulates localized "active recovery" (such as walking) in a passive manner because the therapy is conducted at rest.
This therapy increases venous return, rapidly accelerating the body's natural re-absorption of the elements which cause soreness and fatigue in the muscle. It effectively removes metabolic waste faster than any traditional mode of recovery or rest alone.
Use of RecoveryPump's sequential compression therapy 1-2 hours per day will produce results similar to the benefits of 12-48 hours of rest.
THE SCIENCE BEHIND RECOVERYPUMP
Intermittent Sequential Pneumatic Compression (ISPC) is scientifically proven to:
REDUCE delayed onset muscle soreness, heart-rate and blood pressure
IMPROVE contractile capacity of the legs
DECREASE swelling and stiffness
RELIEVE muscle fatigue by 45% with 1-2 hours of sequential compression
THE RECOVERYPUMP ADVANTAGE
WIDE & PRECISE PRESSURE RANGE

Precise pressure setting in lower range allows comfort for sensative areas. Upper limit prevents dangerous vaso constriction/tourniquet effect.
= SAFE AND EFFECTIVE
FAST CYCLE TIME

RecoverPump offers 20 cycles in 1-2 hours, providing 2-5 times more compression sequences per treatment than other brands. 1-2 hours of treatment daily can provide the equivalent of 12-48 hours of rest.
= FASTER RECOVERY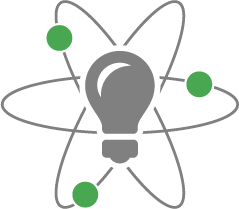 SMART TECHNOLOGY

A full & rapid pressure release between compression cycles is needed to maximize lymphatic uptake and promote blood flow. This release allows healthy oxygenated blood back to the extremity.
= HAPPIER MUSCLES
TRUE NEGATIVE GRADIENT COMPRESSION

RecoveryPump® offers a true negative gradient intermittent sequential pneumatic compression (ISPC). A negative gradient, precisely calibrated device is necessary to provide consistent compression levels and ensure proper fluid movement.